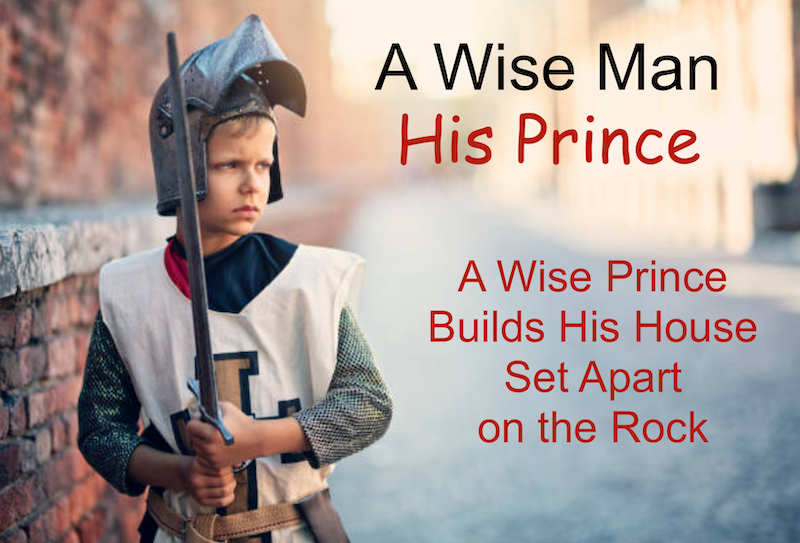 "Hear, my son, your father's instruction And do not forsake your mother's teaching;
What you learn from them will crown you with grace and be a chain of honor around your neck."
GOD SAID
Grandchildren are the crown of old men,
And the glory of sons is their fathers.

GOD'S PROMISES
"They will raise up the former devastations, and they will repair the ruined cities, the desolations of many generations."
"Train up a child in the way he should go, and when he is older he will not depart from it."
Fathers, Grandfathers, TRAIN your Sons
Be sure you are each ready with GOD's answers when asked about the HOPE that is within you with our FREE Wise Man courses and join an online fellowship to be ready to reach out to family and study remotely TOGETHER!
REAL MEN will do this for the sake of their wives.
LOVING FATHERS will do this for the sake of their sons and daughters.
GOD SAID
"Study and do your best to present yourself to God approved,
a workman [tested by trial] who has no reason to be ashamed,
accurately handling and skillfully teaching the Word of Truth"